FREQUENTLY ASKED QUESTIONS
General Questions
What is an IMEI number?
---
The IMEI number or in other words International Mobile Equipment Identity is a unique 15-digit code that precisely identifies the device. All devices that are cellular compatible will have an IMEI. If your device (such as a tablet or smartwatch) does not have an IMEI, its unique 15-digit code will be the device's alpha-numeric serial number. We keep this number in our records to ensure the right item is being sent to you and verify your order when you receive it.
---
Why is my iPhone 7 showing No Service?
---
This is an issue Apple has made public and has taken responsibility for, they have made the promise to fix or replace the devices at no cost if they are contacted about this issue. Here is a link to Apple Support that provides more information on the issue: https://support.apple.com/iphone-7-no-service
---
Are BuySPRY devices available to customers outside the United States?
---
We do not offer sales through our own website, but you can purchase any of our devices through our eBay store and have them delivered to select countries around the world! You can check if your country is on the list by going to our listing, clicking on the shipping and payments tab and scrolling through the options. *Custom fees apply and they are solely the buyer's responsibility.


---
What is a locked or unlocked device?
---
A device that is ''locked'' will only work with one carrier whereas an unlocked phone will work with multiple carriers.

A GSM unlocked phone means that it has a SIM card, and typically works with most GSM carriers like T-Mobile and AT&T, while a CDMA unlocked device may or may not have a SIM card and usually works with CDMA networks like Verizon and Sprint.

We make sure to include compatibility charts or information on our listings offering more information, and there are Fully Unlocked phones available which work with most carriers. Make sure to check out the description on any of our listings or contact us with the listing ID/link and we will be happy to provide you with the best possible answer.
---
Why should I choose to purchase from BuySPRY?
---
We understand that our customers put a lot of trust in us when they purchase our pre-owned devices and we take that responsibility very seriously. We are proud to be a leading source of refurbished/pre-owned products in the market since 2009. That's why we've made sure we have an extensive inspection process and an incredible team of customer support representatives!
---
How do I activate with AT&T?
---
Online: https://www.att.com/byop Phone: 866.895.1099 Visit an AT&T Store
---
How do I activate with T-Mobile?
---
Online: https://www.t-mobile.com/verifyIMEI.aspx Phone: 844.730.5912 Visit a T-Mobile Store
---
How do I activate with Verizon?
---
Online: https://www.verizon.com/bring-your-own-device/ Phone: 800.922.0204 Visit a Verizon Store
---
How do I activate with Sprint?
---
Online: https://www.sprint.com/en/shop/bring-your-phone-to-sprint.html Phone: 888.211.4727 Visit a Sprint Store
---
---
---
---
Quality
What will be included with my device?
---
We strive to provide all necessary accessories with our devices, please keep in mind most of our refurbished devices will include a MFi Cable,UL Power Adapter and Sim card ejector tool*. We sell an array of conditions so it's always best to verify the accessories on the listing itself or contact us for more information, you can send your inquiries to cs@buyspry.com.

*Where applicable.
---
What do you test on your devices?
---
Each device we receive is hand-tested by one of our trained associate.
Our associates test:
-Physical Buttons -Battery (80% charging capacity guaranteed) -Carrier Status -Wifi – Bluetooth – 3G/4G -Microphone & Speaker -SIM card reader -Jack plug(if needed) -Charger -Touch ID -Face ID
-Flash -Telephone network -Cameras -IMEI code -Ear speaker and loud speaker -Factory restore to ensure the device is ready for activation. -Proximity sensor -Touch Screen and much more! We complete a 70 point test on our devices.
---
Can I see photos of the specific device that I purchase?
---
No. Given the fact that we have thousands of devices on hand, we do not have individual images of each device. Our photos are generally representative of the device and cosmetic condition you will receive. For example, all devices rated as Excellent will be very similar in appearance to each other.
---
What are the differences between the grades you sell?
---
NEW:
These devices and accessories will be brand new and come with the original sealed packaging or will arrive repackaged into one of our boxes (we inspect the device and accessories). These devices will have a 30 return policy and a valid manufacturer warranty. Open Box: The next big thing is Open Box, these may be returns within 14 days of purchase,buyer changed mind or store models returns to the manufacturer, they will come with our packaging and our accesories (you may also be able to score one with original packaging and accessories and we will of course disclose this on the listing). These are a great option if you want to save some money on a great looking device! We do not guarantee manufacturer warranty on these items but they come with our 30 day hassle free return and the warranty provided/offered in the marketplace you purchase it from.
Mint Condition: These devices are just that – in FLAWLESS, MINT CONDITION! These phones and tablets receive the highest marks from our inspection process and our customers; and have been treated with tons of loving care by their previous owners, or…. were traded extremely quickly! There are no scratches, scuffs or blemishes on the device and they are 100% fully functional. They have our 30 day hassle free warranty + the warranty offered by the marketplace which you purchased from!
Excellent Condition: These EXCELLENT condition devices have super high marks from our inspection process and customers. They will come with our supplied accessories and they may show very minimal signs of wear such as scratches or scuffs. They have our 30 day hassle free warranty + the warranty offered by the marketplace which you purchased from!
Good Condition: These GOOD condition devices are for customers looking for an affordable option that doesn't sacrifice quality or reliability. There are even more – maybe even significant signs of use - like scratches and dents but these devices are still 100% fully functional. These come with our supplied accessories and they have our 30 day hassle free warranty + the warranty offered by the marketplace which you purchased from!
---
---
Warranty
What is the warranty BuySPRY offers?
---
We provide an array of seller warranties per marketplace.

The best way to find the warranty for your device is to visit the original listing of your item, you can do this by visiting your orders page on the marketplace you purchased the device from, click on the item and check out the warranty information on the listing.
Please keep in mind that the seller warranty only applies to refurbished units. New items come with a 1 year warranty through the manufacturer and you can always contact them for more information!
Most markets offer a warranty information page for items, we have added some to this:
Amazon
https://www.amazon.com/gp/help/customer/display.html/?nodeId=GJB4W4URK6H2E6Y9

Backmarket
https://help.backmarket.com/hc/en-us/categories/360002230860-Warranty-Insurance

Wish
https://cs-help.wish.com/hc/en-us/articles/360026832613-What-is-Wish-s-return-policy-

If you have any questions regarding your warranty with a particular market, feel free to call us (+1-240-912-9051) or email us at marketplace@buyspry.com.
---
What does BuySPRY seller warranty cover?
---
The BuySPRY warranty covers any hardware issues that may occur within the warranty period provided. We will be more than happy to take the item back for a refund* or replacement if you have any hardware issues.

If you encounter any software issues, it is best to contact the manufacturer first to see if this may be fixed with their troubleshooting steps, if you are unable to get a resolution, contact us for a return.

Please note any physical damage such as cracks, drops, water and anything caused by the user will not be covered under our warranty. *Where applicable.

---
---
Returns
How do I find my IMEI/Serial number?
---
The IMEI will be located in different places depending on the device you purchased. *Apple iPhones and iPads Settings>General>About>IMEI.
If your phone is not turning on or the screen is unoperable, you can find this information on the SIM tray. *Samsung Phones and Tablets Settings>About Phone>IMEI
If your phone is not turning on or the screen is unoperable, you can find this information on the SIM tray. *Apple Watches
Watch App>General>About>Serial/IMEI
If your watch is not turning on or the screen is unoperable, you can find the serial number under the watch band. If you are having issued with locating your IMEI, please email us at cs@buyspry.com.

---
Can I return my device?
---
We offer a 30-day hassle-free return policy. If you've changed your mind and wish to return the item, we will provide a label and instructions for you to do this with no added cost to you!

You can visit the marketplace you purchased the device from to initiate a return, if you have difficulty finding it or did not receive a label contact us and we will provide one! Phone Number: +1-240-912-9051 or email us with your order information and reason for return, our email is marketplace@buyspry.com.
---
How do I remove my personal information (iCloud) from the device?
---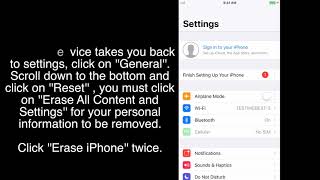 *Removing iCloud and Wiping information off of your device.
If you have the device and it is turning on and functional, please follow these instructions to sign out of your iCloud and wipe your device.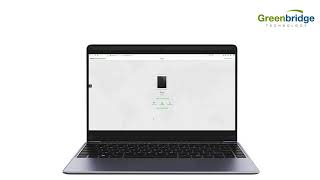 *Remove iCloud from your Web Browser. Please follow these instructions to remove the device from your iCloud. This method can be used if the device is not turning on, not responsive or has been returned with your information before it was properly removed. Removing your iCloud information is necessary for your return to be processed and a refund/replacement to be issued. Please contact us if you are unable to access a web browser and would like us to help you remove the information, our number is: +1 240-912-9051 or email us at marketplace@buyspry.com to schedule a call and help you.
---
Am I responsible for shipping costs?
---
We will provide a prepaid label if requested within the first 30 days of purchase, you can contact us through the market, call or email us to receive one. If you are over the 30 day free returns window, we will provide a label depending on the marketplace guidelines, we appreciate your understanding!
---
When will I receive a refund or replacement once I return the item?
---
The item will be processed within 1-3 business days* of arriving to our facility and we will process a refund or replacement. Please note we do not handle payment information so if you have questions about the refund one you receive a notification that we have issued it, it's best for you to contact the marketplace. For replacement, these will be shipped once your return has been processed and we will provide tracking information. We do not replace or refund orders without the item being returned to our facility. *Processing times may vary during Holiday season.
---
---